Our Transportation Equipment
At Cruz Containers Logistics, Inc. we have state of the art equipment. Here is some of the equipment available for your logistics needs: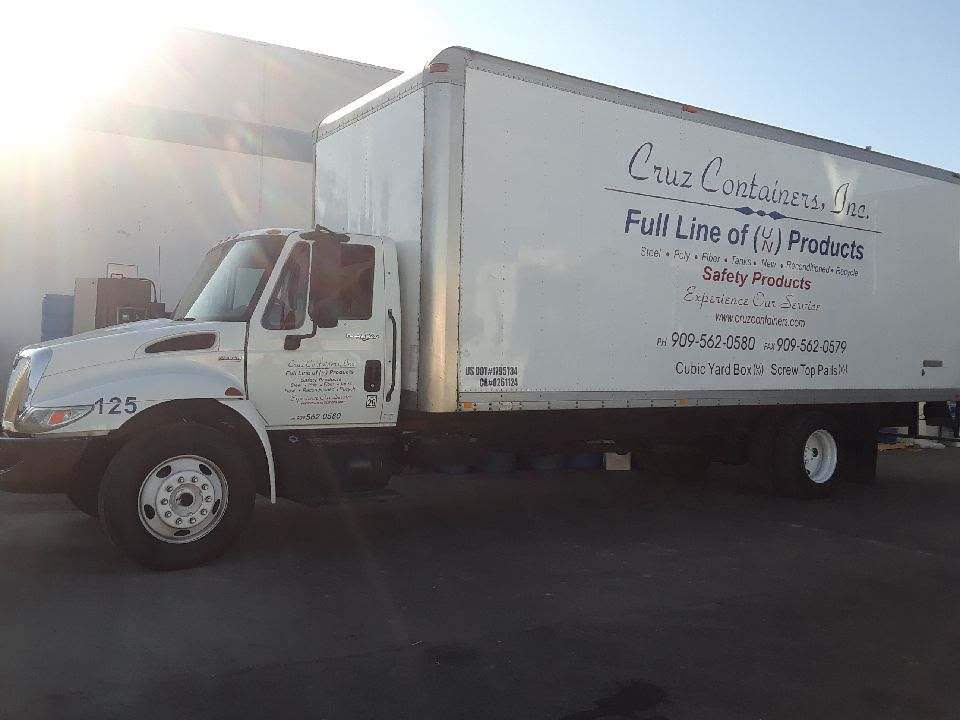 Straight Truck
A straight truck, also known as a cube truck, cube van, box van, or box truck, is a truck that carries cargo on the same chassis as the power unit and cab. This truck is mainly used for transportation of hazardous and non-hazardous materials.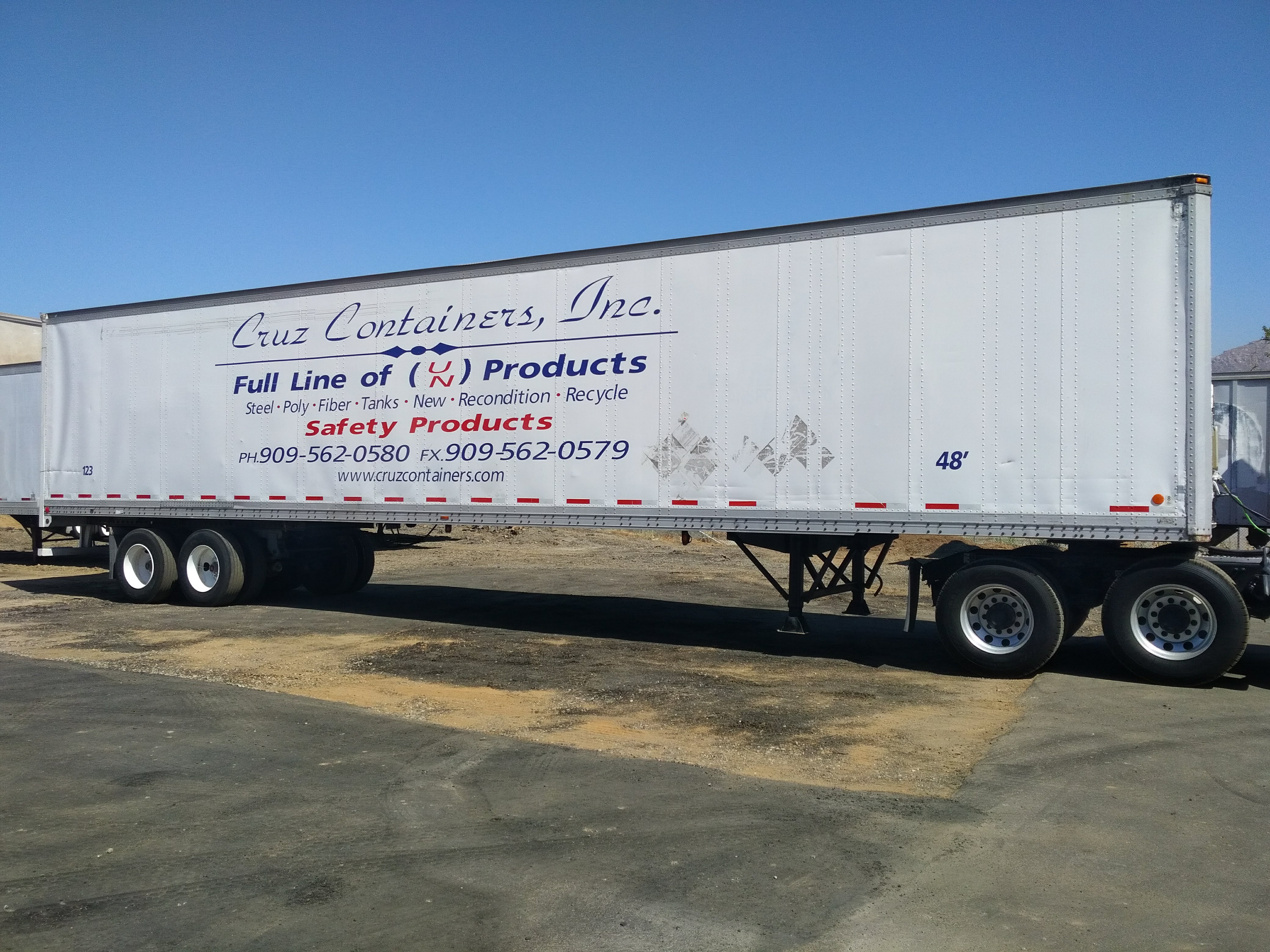 Dry Van (Enclosed) Trailer
Dry Van trailers are available in 35ft, 48ft, and 53ft and are generally enclosed and are commonly used to carry and protect freight from the harmful elements of the weather or the roads. Your shipment can be loaded on the rear of the trailer, normally using a loading dock. These trailers are used for transportation of hazardous and non hazardous materials.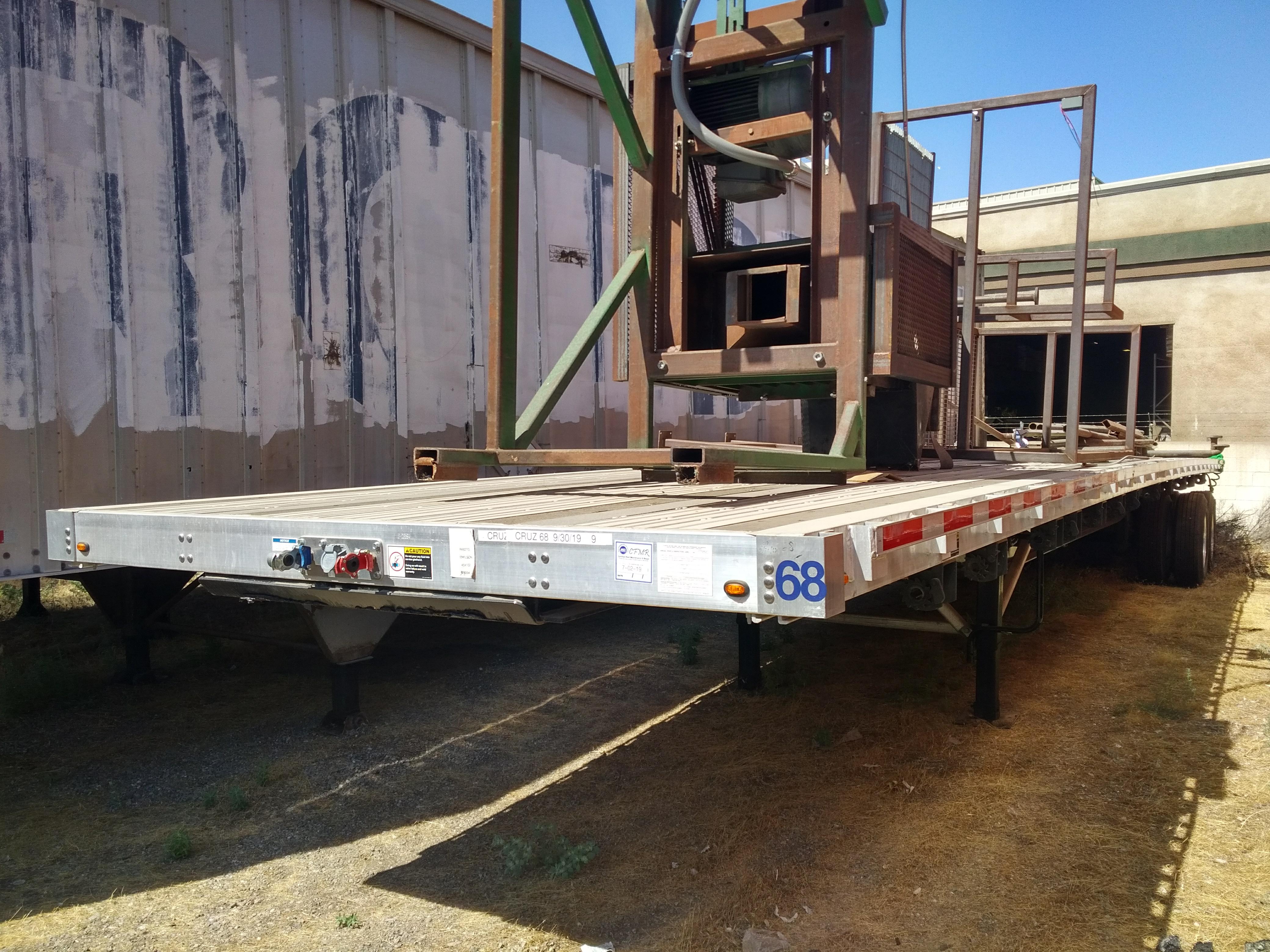 Flatbed (Flat Bed) Trailers
Flatbeds are extremely popular and are widely used because they are very versatile. Generally, a flatbed is used to load freights on its tip, sides, and rear. With these capabilities, flatbeds have become a primary and leading assets of the trucking industry.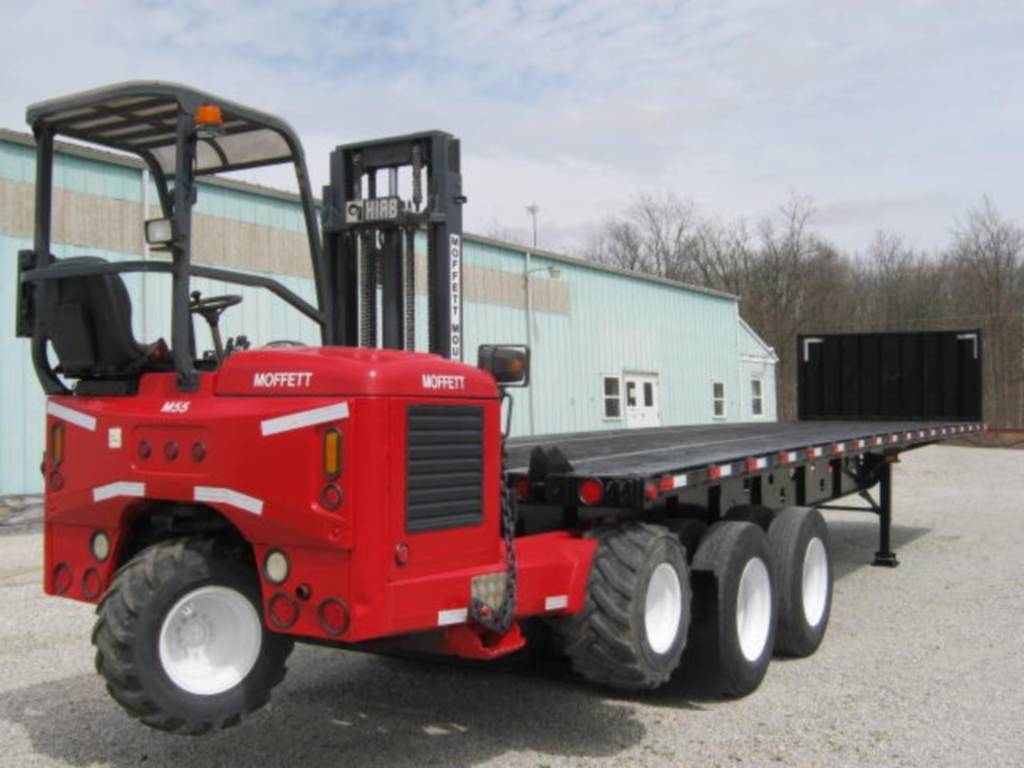 Truck Mounted Moffett
Our truck mounted moffett mounted on the rear of our trailers to load and unload your materials. Our truck-mounted moffett will accompany you right to your place of use, opening up unprecedented possibilities in terms of transportation.
Forklifts for your Logistics Needs
Our forklifts come with a rolling tarp system that is used to cover and uncover the trailer and gives protection to the freight. The benefit of our forklifts is that the tarp can be rolled back to allow side loading or unloading of freight.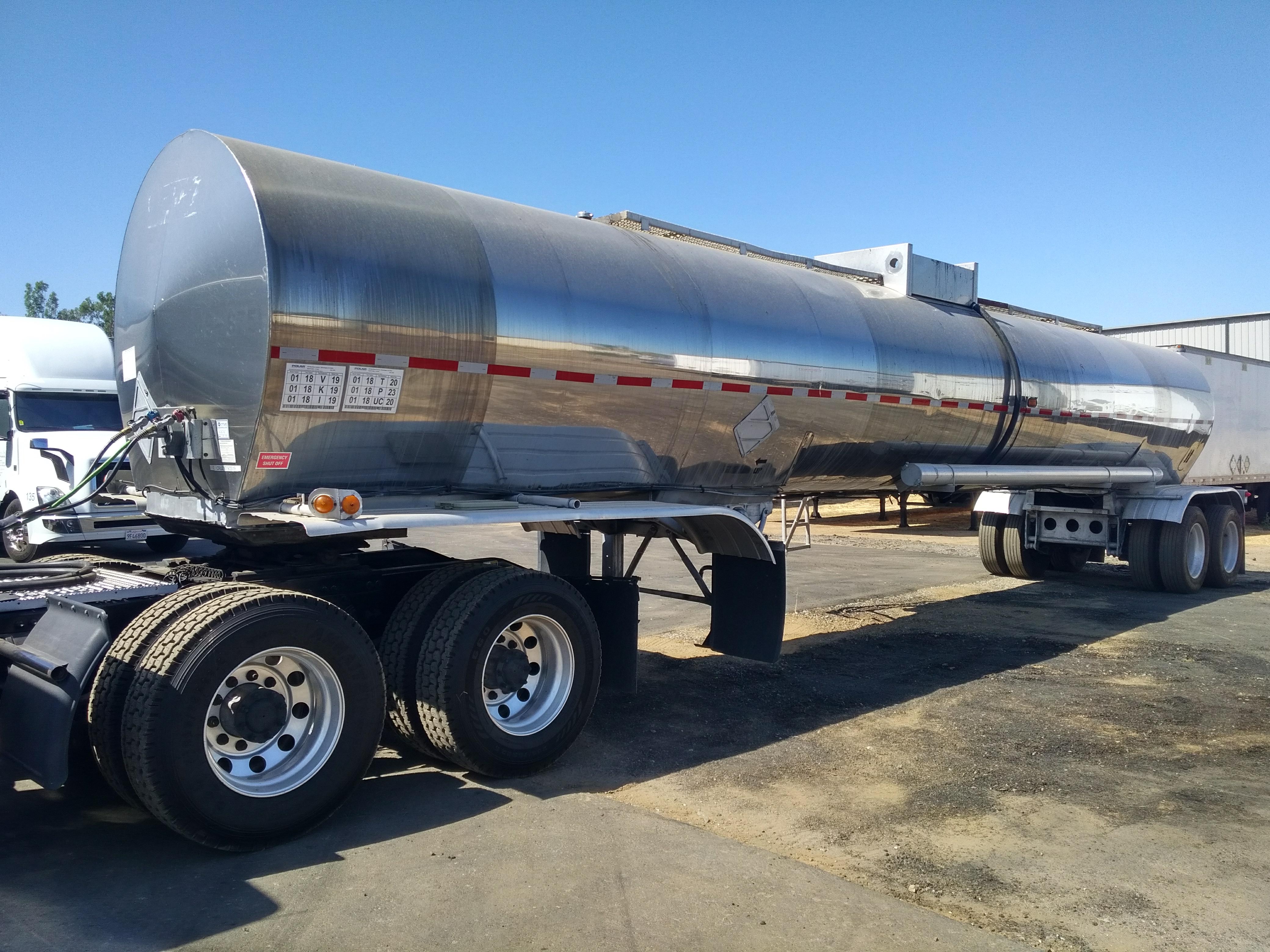 Tanker Trailers
6000 Gallon tanker trailer, insulated/read discharge is used for hazardous and non-hazardous liquids. Specialized trailers are specifically made for certain types of freight commodities or substances and include such equipment types as tank.
Whether your are looking for a specific transportation equipment type, or you're just not sure, the truckload transportation experts at Cruz Containers Logistics, Inc. can help you with a wide range of in-house and brokered equipment options in order to meet your needs Contact us for more information or request a quick quote on your next truckload freight shipment.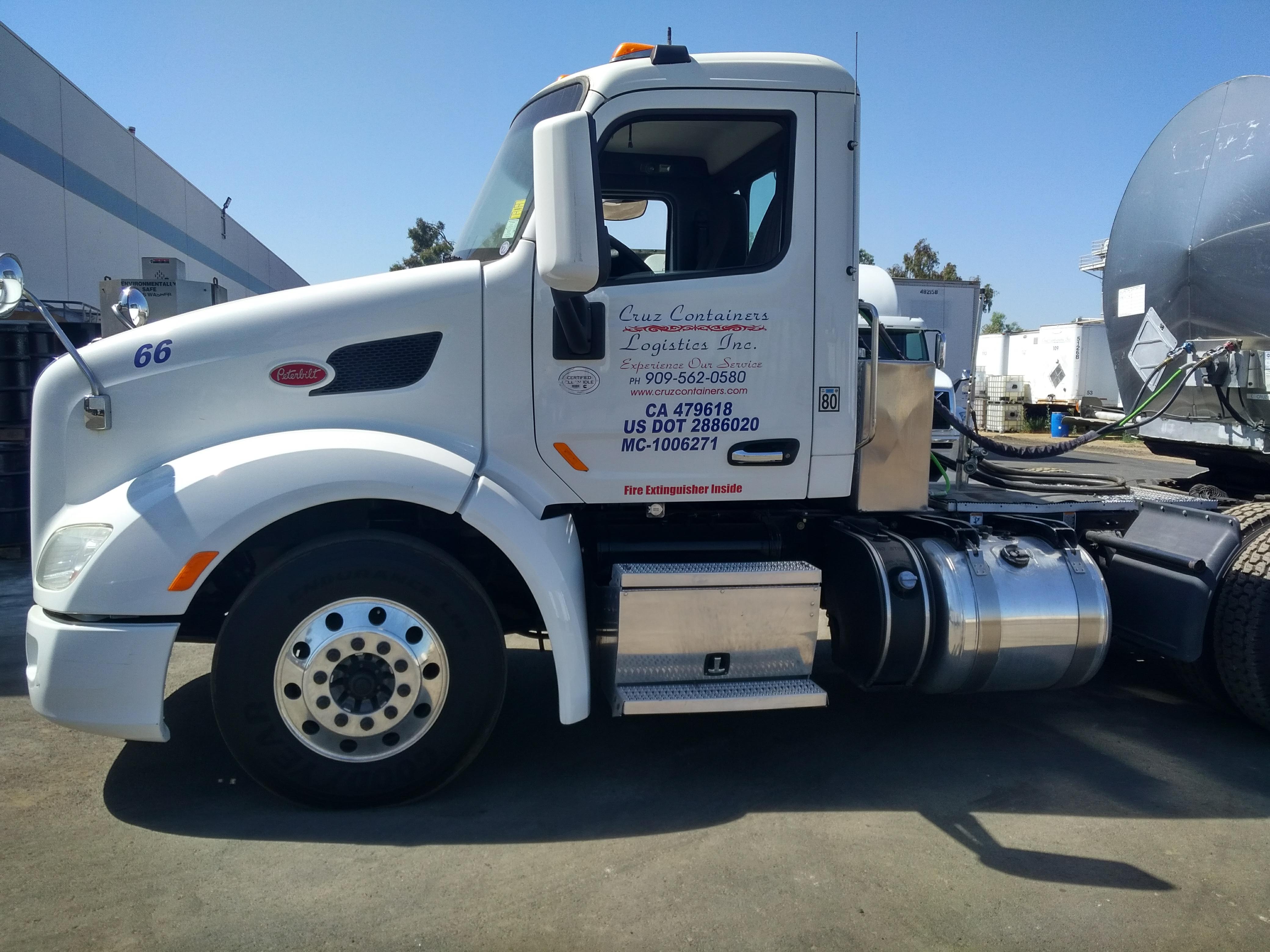 Trailers
Our Trailers are designed to haul freight that is too long to be carried by a standard type. Depending on the weight of the freight, axles may range from 3 axles or higher. This means that the heavier the load the more axles are to be used.

Open Top Containers
Our Bins (10, 25, and 40 yards) are suitable for hazardous and non-hazardous liquid and solid waste.
Roll-off Trailer
Our Tandem Container Bin is suitable for general cargo and containment of materials such as timber, wood, steel and sand. Suitable for industries like Construction, Shipping, Transportation and many more.